*the pictures aren't showing up the whole width of them =( click on them to see what you are missing. still learning blogger.
I have been busy organizing and getting things ready for school.  Official start date has been set for August 3rd!  
Here are just some pics to show you how we have things set up.  We have very (VERY) little room and we homeschool in the dining room (mostly) so this is how it has to be for now.  Don't mind the fishing poles in the first photo lol they are there temporarily until daddy puts new line on them.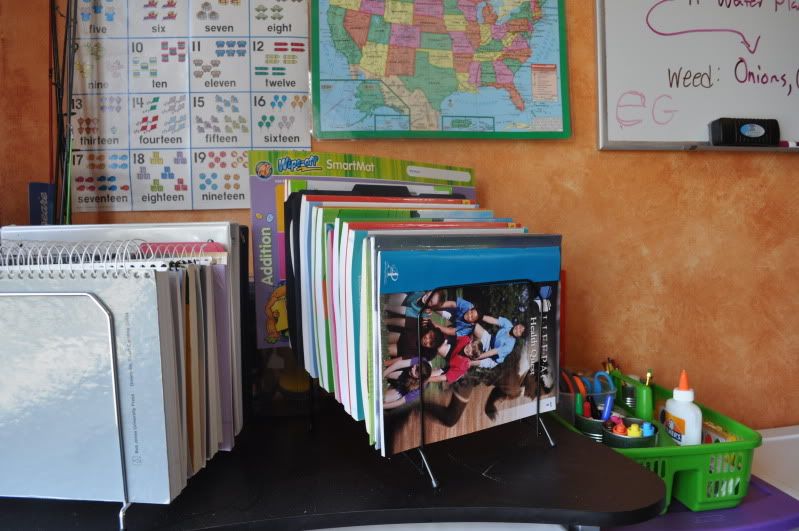 Teacher manuals, workbooks, etc.  supply caddy to the right. posters, maps, and white board on the wall.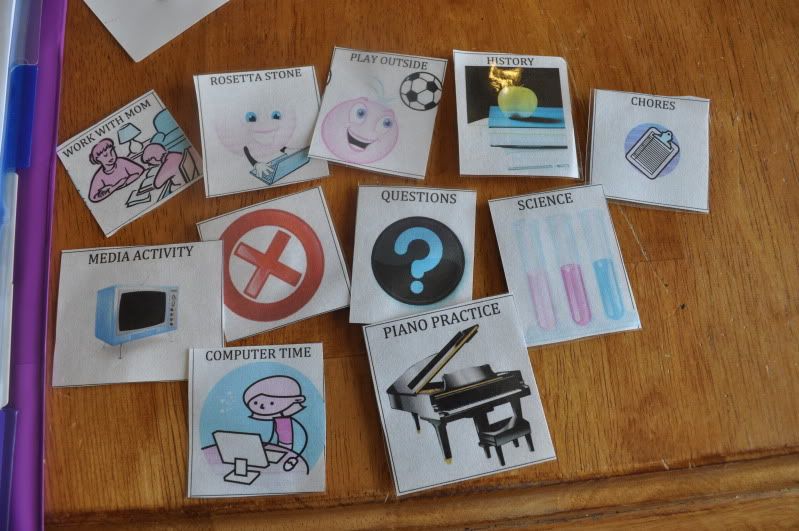 I made some more workbox cards.  I searched for free clipart and made these in Word.  I needed to change my color ink but didn't until after I printed a few out.  Oh well!  lol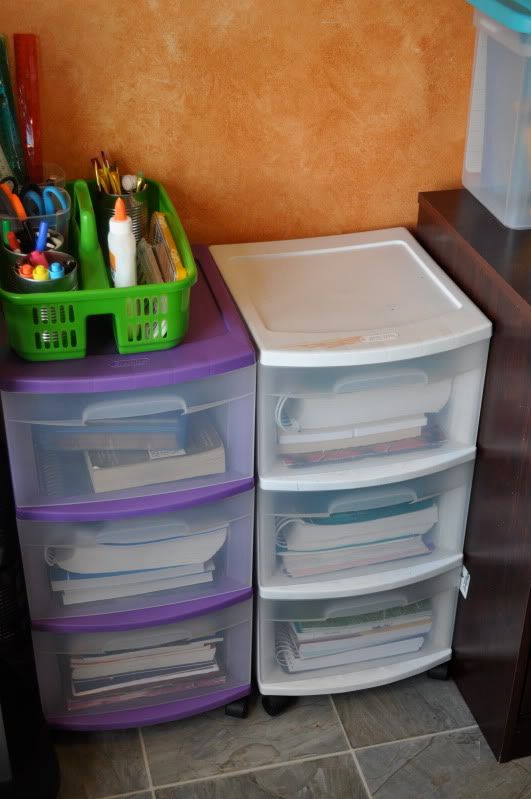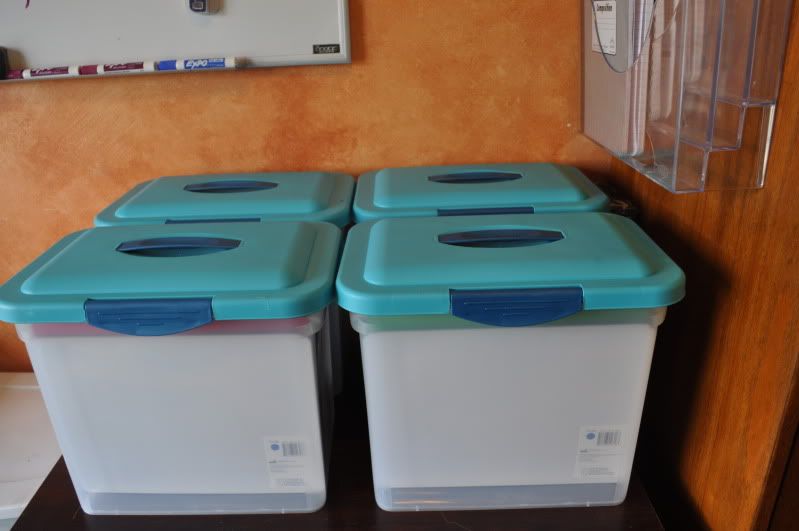 Home to the workboxes.  We found out real quick we need to turn the outside two boxes around because Kyle likes to take the numbers off!
Bought one of these file holders and put it up myself- love those 3M hooks.  Right now it's holding the kids journals.  I ended up making journal jars for the older 3- they all wanted to do it.  This will be for their finished work that I need to look at/grade/file.
I have them filled up and ready to go for the first day!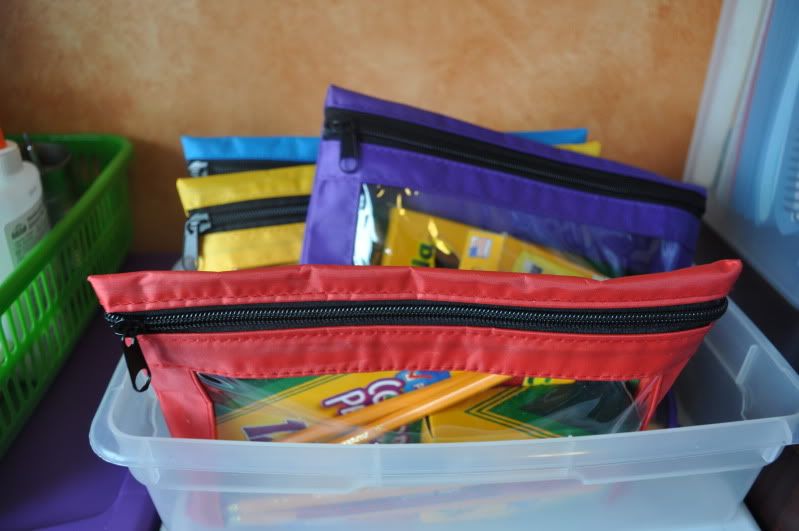 There own school supply bags!